Documentation
Moving and handling heavy items carries certain risks. Please read and distribute these guides to all involved in using our training dummies.
Product Details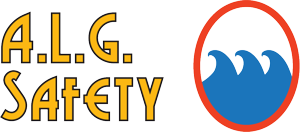 The Pool Rescue Manikin is a revolutionary new product designed to innovate the way lifeguard training is conducted. This product brings together different elements of lifeguard training, allowing trainees to seamlessly practice different techniques without needing to switch between equipment or live volunteers. The Pool Rescue Manikin is the ideal training tool for aqua centres, swimming pools and recreational facilities.
The Pool Rescue Manikin was designed specifically for lifeguard training and developed with the assistance from the Royal Life Saving Society (RLSS) and lifeguards. It has been tested extensively by RLSS trained lifeguards and has been officially approved as a tool for lifeguards.
This manikin has been created to allow trainee lifeguards to learn all the skills required to safely retrieve a person from the pool. Once thrown into the pool, the manikin quickly sinks beneath the surface and lifeguards can train to retrieve it from the bottom, tow it to the side using a variety of towing techniques, and perfect their lifting techniques - all using one dummy, instead of switching from plastic torsos and live volunteers.
FEATURES AND BENEFITS
. Carefully designed and tested to create realistic buoyancy - it will sink, yet is buoyant enough to float when being towed. It will feel like an "unconscious" person in the water.
. A more realistic challenge compared to using live volunteers who may try to subconsciously assist the trainee.
. The use of a manikin can reduce the need to use volunteers in training scenarios, thereby avoiding potential injury and any embarrassment caused by close personal contact.
. Flexible arms, reinforced with strong webbing allow the arms to raised aloft, letting lifeguards practice hauling the "victim" from the water using correct lifting techniques.
. Constructed using a reinforced Nylon mesh which allows water ingress, meaning the manikin will sink when placed in water.
. Detailed care instructions will be provided with the manikin.
The Pool Rescue Manikin package includes a mesh carrying/drying mat.
Product Sizes
1.15m
RLNPRJ
Price

$850

Product Code

RLNPRJ
1.66m
RLNPR
Price

$1,259

Product Code

RLNPR
//= cms\WEBSITE_URL ?>