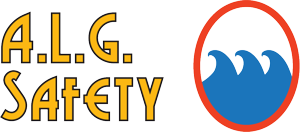 Ruth Lee rescue training dummies are made of extremely durable materials that stand up to situations too hazardous or uncomfortable for human volunteers. They have evolved over years of research and development to become one of the leading rescue training dummies used world wide.
ALG Safety are the sole Canadian distributor for Ruth Lee rescue training dummies. Used by fire & rescue, military, hospitals healthcare, the shipping industry, hydro, colleges, airports, policing and leisure facilities,  Ruth Lee rescue training dummies are perfect for simulating training environments working at height, confined spaces, static and fast flowing water, extrication from vehicles, collapsed buildings or even mass casualties - the limit is your imagination. 
Why buy our Rescue Training Manikin?
Anatomically correct weighting simulates a real casualty.
Uncannily realistic life-like soft feel.
Specific models designed for different rescue scenarios.
No hard limb-joints means no pinch welts for trainees.
Designed to withstand heavy concrete slabs, steel girders or a car laid on them for realistic and fun rescue training.
Very durable construction will provide years of use.
Most models available for next day delivery (subject to numbers)